Testimonials
See What Our Clients Are Saying About Light Laboratory Inc.
Chris Bailey
Director
Hubbel Lighting, Inc
Greenville, SC

Light Laboratory is a first-class partner, who has consistently exceeded our expectations for turnaround, consistency and support."

Bureau of Street Lighting is a satisfied client of Light Laboratory."
Devesh Patel

Infinilux Corporation
Commerce, CA

The service provided by Light Laboratory is on a personal level. They understand our needs and quickly address questions and even get to speak with engineers to get a better perspective on our testing needs. All this combined with lead times and fair pricing keeps Light Laboratory as a valued Partner."
Jim Dilbeck
General Manager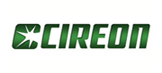 Cireon
Moorepark, CA

It's a pleasure to call Light Laboratory our go-to for luminaire testing. They've always been very helpful in insuring we have the right parameters established and the testing includes everything we need and nothing we don't. We've worked with many of the top labs in the country and have found Light Laboratory to be the leader in thoroughness and response time."

Light Laboratory, Inc. has done photometric testing for Delray Lighting for many years. I have always found them fast, accurate, and efficient, providing high quality work with excellent customer service. I Recommend Light Laboratory Inc, without reservation. Their knowledge and expertise in photometry and the lighting industry is unparalleled."